T
he term interview transcription refers to the creation of a "transcript"
—
a "written/typed record"
—
for a recorded conversation.
Though that sounds easy and really straightforward, transcription requires high skill, unwavering focus and attention, a strong sense of determination and persistence… and a lot more that we'll cover below.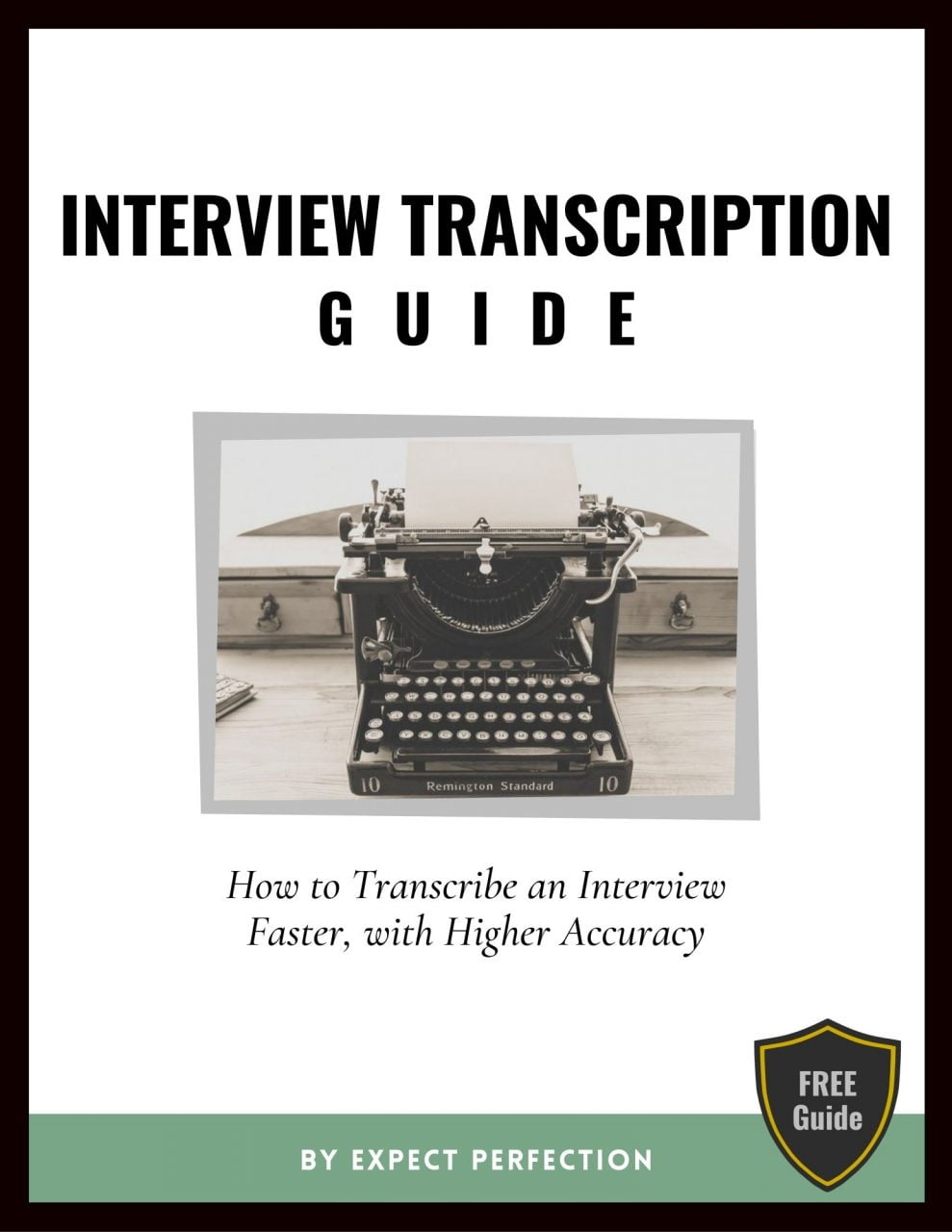 You don't know how many times people—friends, colleagues, my mother—have all told me, "Oh, that sounds easy. I can do that!"
But when given our transcription test, they don't even attempt it after experiencing just how difficult (and extremely time-consuming) transcription can be.
In fact, transcribing a 1-hour recorded interview can take, on average, between 3 and 12 working hours. (More on that later.)
So remember to weigh the value of your time when deciding whether to do your own research and academic interview transcription, or whether to hire a specialist.
This post will help you decide whether to type up your own interviews, pulling back the curtain on what you're getting into if you do.
We'll cover transcription styles, transcription templates, transcription software, and even guidance on managing unique situations you might encounter while doing the work.
Let's get after it.
4 Common Transcription Methods: Human vs. Automated
It's a high-tech world now. There are several ways to convert a voice recording to a Word document in 2020. The method you choose depends on:
the time you can allot to transcript "clean-up,"
the complexity of your audio,
the experience you have with transcription,
how many WPM you type,
whether you have the right tools,
your total available budget (contrasted with available time),
…and a number of other factors.
Available transcription methods to-date include:
Method 1: Automated Transcription
Pros:
Can be a cost-effective option when you have more time than money. Some services can produce transcripts in minutes. Many offer free trials. Removes the need to deal with any humans (unless there's an issue).
Cons:
Can be quite inaccurate. Depending on your WPM, it may be faster to transcribe from scratch than to edit an inaccurate, A.I.-produced transcript. Has severe accuracy problems with more complex audio (background noise, accents, fast speakers, multiple speakers, etc.). Requires your comfort with technology.
Since we started offering executive-level transcription in 2009, a lot of A.I. options have cropped up. The overall opinion seems to be that A.I. options aren't sufficiently high-quality for research or academic transcription, where accuracy is paramount and little time is available for clean-up.
So, many researchers and academic professionals choose to pay a bit more and hire out.
Automated transcription might